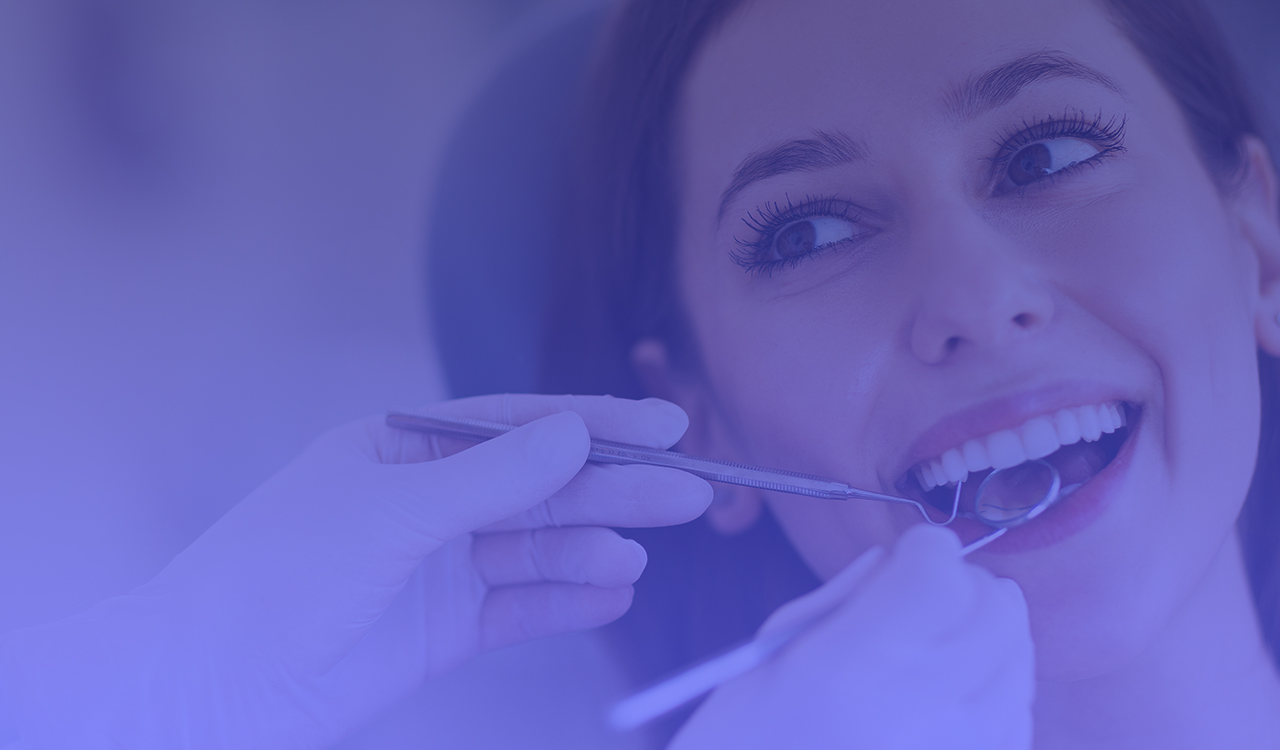 FINEST PATIENT CARE AND
CUSTOMER SERVICE
DEDICATED TO PROVIDING THE
Dr. Paul Ro and his staff are committed to providing patients with detailed personalized care in a friendly state-of-the-art environment. Dr. Paul Ro, DDS, is conveniently located in Central El Paso, the same part of town Dr. Ro and his family call home. From regular cleanings to cosmetic dentistry, Dr. Ro and his staff are dedicated to providing the finest patient care and customer service.
SERVICES

General Dentistry
From regular check-ups and cleanings, to root canals and tooth extractions.

Restorative Dentistry
Decay happens. But you don't have to let it ruin your smile.

Cosmetic Dentistry
Even if your teeth are happy and healthy, you may not be 100 percent satisfied with your smile.
GET STARTED ON ACHIEVING YOUR ORAL HEALTH GOALS
"Very courteous and prompt staff beginning from the initial call to place appointment to the end of the visit. All staff members asked and addressed any concerns and excellent transition of care. Clean and modern new location!"

"Paul Ro is an amazing dentist and he has a great staff and a nice office. He will talk you through your dental priorities and make sure you feel comfortable and informed about your options. Very convenient location and plenty of flexibility in making appointments."

"Awesome customer service overall. Dr Ro is very attentive, and polite with his patients. Ladies at the front desk have great customer service and are very helpful. Keep up the good work!"

"Front staff is always kind. I never wait in the lobby for longer than a couple minutes. Celeste the hygienist works quickly but also very gently. Dr. Ro is the nicest man who treats his staff and patients with respect and dignity. I have been going with Dr.Ro for years! Everyone I recommend loves it there too!"

"I loved my experience with Dr.Ro. It's no wonder he has such high reviews- he is awesome!He is thorough with his work, a competent and Excellent Doctor and finally a kind and wonderfully pleasant human being. I have some work to get done and he went over ALL possible options and also his recommendations. I've had several dentists over the years but this was the easiest , most pleasant experience I've ever had. If you're looking for a dentist , regardless of how you are feeling about it- Dr. Ro is the man for you! I felt like I was with a longtime friend discussing my teeth in a very practical way. All the thumbs up."

"Wow. Dr. Ro and his staff are first class. I'm a new patient and didn't know what to expect. The staff was very friendly and made me feel at home as soon as I stepped in the door. Dr. Ro sat with me for an thorough talk about my experiences with dental care and how to best achieve long term dental health. I highly recommend Dr. Ro and his team."

"Dr Paul Ro is such a great caring Dentist and his entire staff as well. Takes care of his patients very well. I have gotten all my cleanings and extractions with him and always have 0 pain. Also while you get your teeth worked on you can enjoy a little bit of Netflix, football or just your favorite show. I Will never go anywhere else, hands down the best in El Paso Tx."

"Celeste is great at cleanings, attentive, educated and focused on prevention and maintenance. I can't say enough about how happy I am with their service!"